Kinakam – new!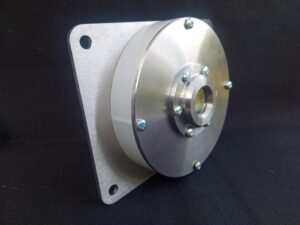 Kinakam is monitoring and logging camera for high endurance marine applications. Built in a tough marine housing, Kinakam uses state of the art  power management for long self-contained deployments underwater. This saves substantial time and cost, compared to visiting sites of interest with a boat and divers.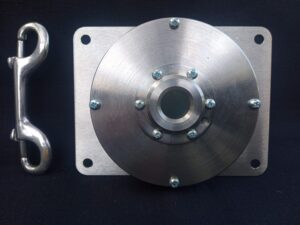 Typical applications are marine biological surveys using photoquadrats – Kinakam includes an optional stainless steel mounting plate, to which any kind of leg system could be attached, for example, for a vertically downward looking image record.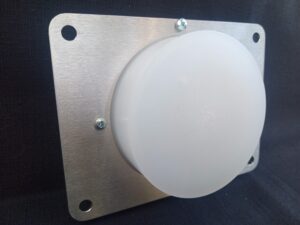 Horizontal mounting options can also be used for other kinds of marine surveys and record keeping, such as progressive destruction of giant kelp (macrocystis) by New Zealand Kina, or sea urchins. This is one of our local applications here in Wellington, New Zealand.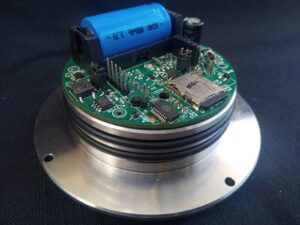 Main features:-
Automatic exposure
Images saved as dated jpg files on removable SD card.
Completely self contained – uses internal clock/calendar.
Image intervals from once per minute through to once per day – user settable.
Simple camera setup either by usb cable to notebook PC, or by smartphone over a wifi connection.
True low power operation by shutting down the camera circuitry between images, under the control of an independent micro-power clock/calendar chip.
Typical  endurance is 2 months at one image per hour.
Rechargeable (over usb cable) Lithium-ion battery.
Uses standard microSD cards.
Dual o-ring seals for main case.
Case machined from 316 stainless steel, and solid polyethylene. The polyethylene part is transparent to wifi signals.
Kinakam includes a temperature sensor, so water temperature can also be logged along with images.
This is a new product, so specifications could vary from that published above. Get in touch for the latest, or to let us know about your special requirements.
Kinakam is designed and optimised for its specific applications. Due to the toughness of the marine environment, and also as a new product, Oceansense is only providing Kinakams on a lease basis at this stage. This means that we look after and maintain the equipment, so it is ready to go when you need it.